We are a Northern Virginia Remodeling Contractor
Do you want to remodel your kitchen, update the bathroom, or finish the basement? MACCO helps you realize your vision for your home. Our expert design consultants and craftsmen listen to your home remodeling ideas and work with you to make your home renovation dreams a reality. We're also exterior remodeling contractors that install roofing, siding, windows and doors, and decks. MACCO delivers beautifully functional living spaces with no hassles to Northern Virginia homes in Fairfax and Loudoun including; Reston, Herndon, Great Falls, Sterling, McLean and surrounding areas. From the foundation to the roof, we know you'll be thrilled with the results – and we're delighted to prove it!
Home Remodeling
Our kitchen remodeling team is ready to help you convert your space into a dream kitchen. You can select the cabinets, countertop, tile surfaces and appliances with expert advice. We won't let you go wrong but we also want the kitchen remodel to reflect your taste.

More about Kitchen Remodeling

Our bathroom remodeling goal is to create a luxury experience for the homeowner without giving up functionality. Bathroom remodeling requires professional space management that works for your individual needs.

Basement Finishing and Remodeling


Our basement remodeling approach starts with a homeowner interview. The way you use your basement dictates the way we finish or remodel it. It's all about the homeowners needs when it comes to basements. We do bars and media rooms for some people and gyms and indoor swimming pools for others.


The exterior features of your home protect you from the elements, provide safety and security for you and your family, and enhance curb appeal for potential resale. MACCO can remodel, upgrade, repair, and maintain all the elements of your home exterior, to ensure they match your ideas and requirements.

More about Exterior Remodeling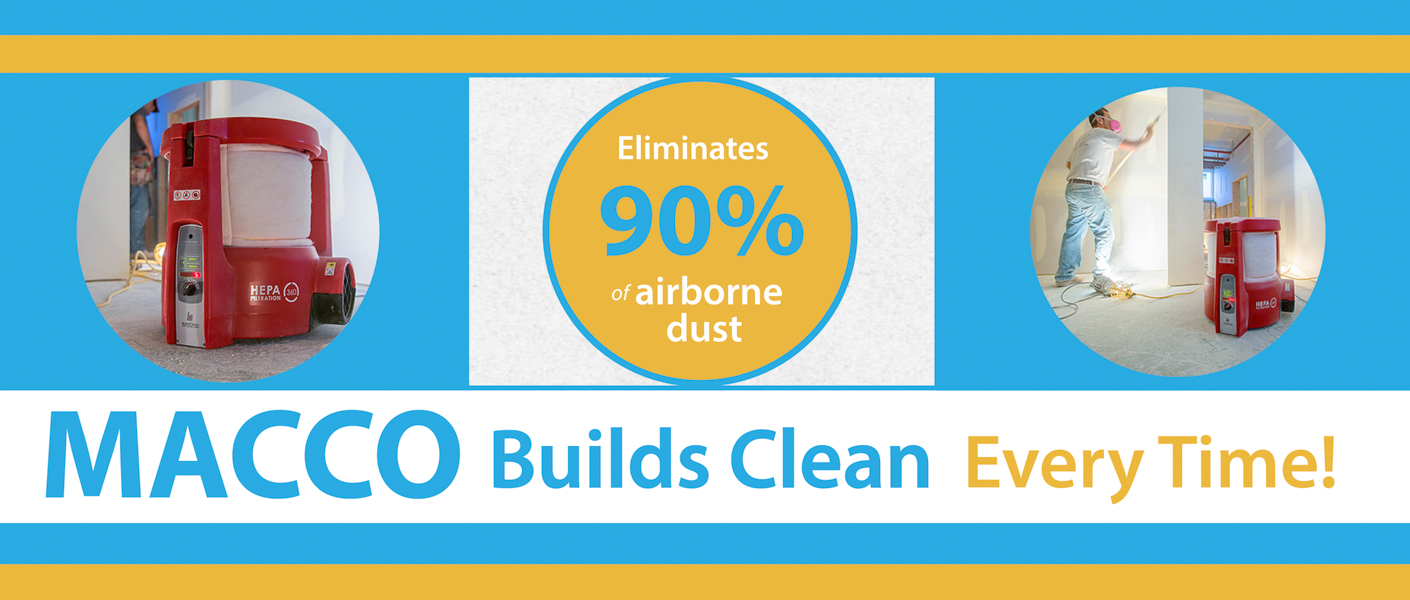 Aging in Place & Damage Restorations
We know whenever a disaster causes damage to your property it is extremely stressful. MACCO will work diligently with you and your insurance company to restore your property quickly and efficiently, with minimal disruption to you. When you contact us, we will rapidly respond to your situation to perform a comprehensive inspection and provide you and your insurance company with a detailed restoration estimate. We will define the full scope of the restoration effort based on our knowledge of insurance industry requirements and all applicable local building codes.
Read More About Damage Restoration
___________________________________________________________________________________________________________________________
Certified Aging in Place Specialists
The National Association of Home Builders (NAHB), AARP and other industry experts such as Occupational Therapists, Remodelers, Designers and Architects have developed a CAPS intensive training, certification and continuing professional education program for businesses servicing the physically handicaped and aging population.As a result of participating in this program, MACCO understands the unique housing needs of our older adult population. MACCO can efficiently address required home modifications, perform common remodeling projects and provide solutions to physical barriers and safety challenges in the home.
Read More About Certified Aging in Place Specialists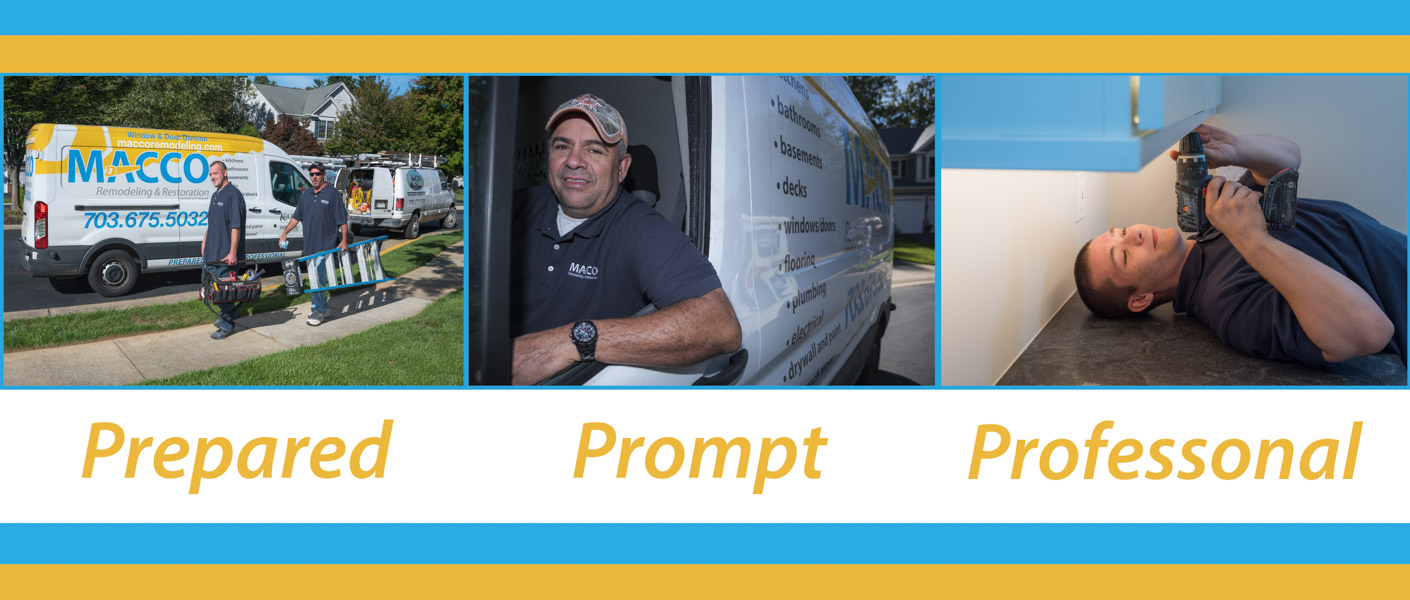 MACCO is Class A BLD licensed in Virginia
For more than a decade, and with 80+ combined years of remodeling experience, MACCO has been the most trusted name in remodeling and renovation in Northern Virginia, including Reston, Herndon, Great Falls, Ashburn, Leesburg, McLean and surrounding areas. If you haven't heard about us, it could be because we don't advertise much. We've stayed extremely busy simply through overwhelmingly positive customer testimonials and referrals, for which we are truly grateful. In fact, many of our customers can't wait to invite us back for additional work. And that's the best testimonial there is. MACCO helps you to confidently realize your personal renovation aspirations. From your first consultation with us until project completion, our designers, expert craftsmen and experienced crews listen to what you want and are always considerate of your time and your budget. We call it "extreme project management." You'll call it amazing!