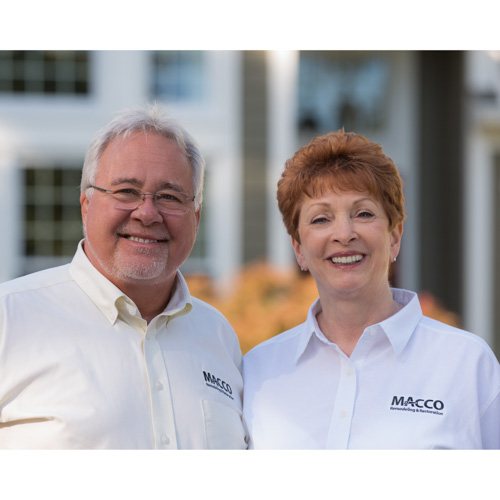 *Mike McCarthy (Owner) & Louie Butler (Marketing Director)
History
Established in 2005
One of MACCO's first projects was a complete renovation of a home in Manassas Park. Since then, MACCO has steadily grown…mostly through referrals. We focus on customer service, quality and innovation. In addition, we pride ourselves on being Prompt, Prepared and Professional.
MACCO has successfully completed a very broad range of projects, comprising everything from small efforts through complete additions and rebuilds. Our focus is on delivering the right solution for your lifestyle and budget.
Our team of skilled professionals consists of a group of 7 full time employees. In addition, we make a point of partnering with some of Northern Virginia's top suppliers and tradesmen.
We are experts at project management. We communicate timelines and set expectations. We deliver your project on time, on budget and with minimal disruption to your home and family.
Initializing..
How we work
Say goodbye to that guy with the clipboard and the calculator. Your MACCO design consultant sits down with you and listens to your renovation and remodeling needs so we can capture your vision. We take time to understand what's important to you and your family so that− together− we can plan a project that runs smoothly and responds totally to your wishes, requirements, schedule and budget. We explain every phase of the project and why we do things the way we do them, so there are no surprises later.
Once work begins, we do everything we can to stay out of your way and keep disruption to an absolute minimum. That includes being there when we say we will be there, and cleaning up each day before we leave.
When work is complete, we take as much time as you need to walk through the project with you and fully everything you need to know about the work so you feel 100% confident that everything we say we would do, we did.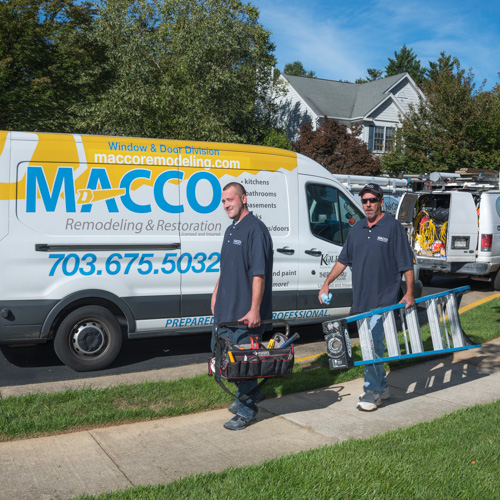 We have three goals
The first is to work efficiently and productively, with minimal stress and disruption for you.
The second is to deliver a beautiful, efficient and usable living space that ensures optimal enjoyment now, and maximum resale value down the road.
Accomplish all this on time and within budget!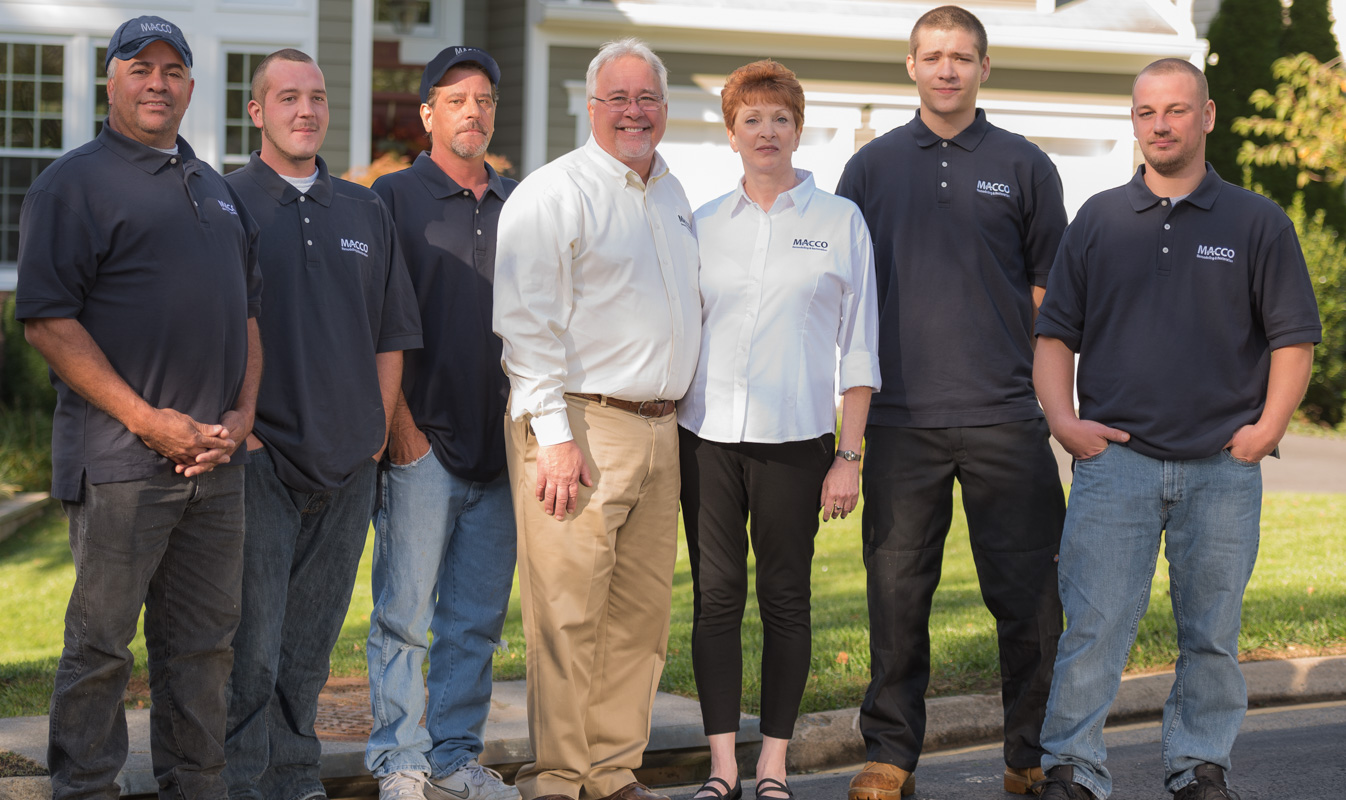 Mike McCarthy & Louie Butler with some of the MACCO team