Your home keeps the weather out so you can be comfortable and secure. Roofs, siding, windows, doors and insulation have an finite lifespan. Although they usually require only minor maintenance, periodic inspection is essential to avoid costly repairs to critical features that both protect you from the elements and provide heating and cooling efficiencies. Exterior remodeling can also be tailored to increase the physical security of your home for you and your family. Finally, exterior remodeling can substantially enhance curb appeal for potential sales considerations.
We work closely with you to ensure your home exterior remodeling thoughts, desires and requirements are thoroughly incorporated into our planning. We then provide you with professional, focused solutions to address your unique exterior remodeling needs, including specific designs to comprehensively and efficiently implement them.
We emphasize responsive customer service, quality and innovation.....and we pride ourselves on being Prompt, Prepared and Professional.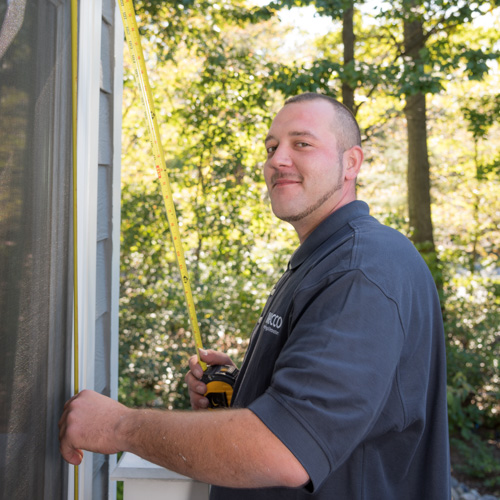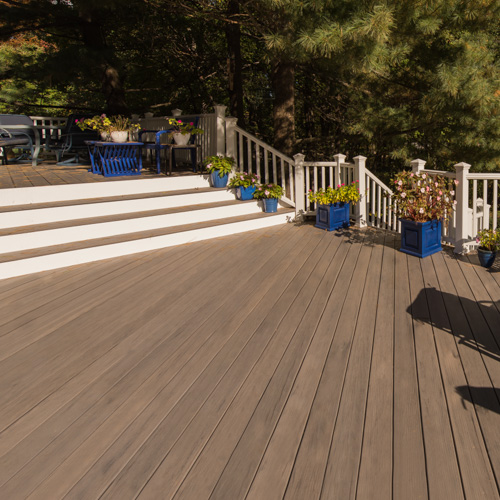 Home Exterior Services:
Asphalt shingles, Metal Roofing
Windows and Doors
Exterior Lighting and Home Security Systems
Sound insulation / deadening
Vapor barriers
Gap & crack sealing
Insulation
Skylights and Sun tunnels
Exterior painting
Hardscaping and Landscaping
Tree Maintenance / Stump Removal
Attic fans
The trim around the exterior windows of the house are wood and were rotting. We needed advice on what to do. Some of the windows themselves were rotten and we didn't want to just band-aid the problem. Mike went over each and every window and gave us recommendations and even advised us on energy savings and rebates. Plus, there were many odd repairs needed. I almost thought they were too small to ask about. But Mike saw the problem and asked us if we wanted them fixed and the house looks as good as new now!
J.T. - Ashburn, VA
Macco recently handled my deck and patio project and I highly recommend them! The crew was fantastic – all nice guys, very organized, always there when they said they would be and cleaned up every night. Not one nail was found in the yard after ripping up the deck flooring. Mike was awesome to work with. He listened to what I wanted to do and helped adjust things to my budget. He was also aware that our walk out basement had the smallest drain which easily got clogged with one leaf, always at risk to flood our basement. Mike suggested we swap out a larger drain while we were doing other concrete work. I hadn't even considered that and it turns out something I am grateful for every time there is rain the forecast!
Dawne H - Potomac Falls, VA